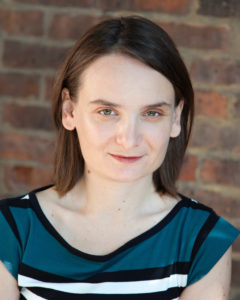 Senior Research Scientist
Director, Creativity and Emotions Lab
Yale Center for Emotional Intelligence
Yale University
Research Overview
I study the role of emotion and emotion skills in creativity and well-being, as well as how to use the arts (and art-related institutions) to promote emotion and creativity skills. My research examines the creative process beyond idea generation and focuses theoretical thinking and research on how ideas are transformed into creative products. I am especially interested in the role emotions and emotional intelligence abilities play in creativity. This research changes the traditional question of which emotions benefit and which hurt creative thinking to how different emotions can be used and channeled in the service of creativity.
I am also interested in how we can put creativity research into practice. I examine how to stimulate creativity attitudes and teach creativity skills through engagement with the arts, either as art appreciation or art creation. Art presents a medium that is intrinsically creative and also refilled with emotion, thus offering an ideal vehicle to learn creativity skills. My lab partners with art centers and museums and develops workshops to teach creativity skills directly applying our research on emotion and the creative process.
Selected Publications
Ivcevic, Z., Grossman, E., & Ranjan, A. (2020). Patterns of psychological vulnerabilities and resources in artists. Psychology of Aesthetics, Creativity, and the Arts. Advanced online publication. doi: 10.1037/aca0000309
Ivcevic, Z., Moeller, J., Menges, J., & Brackett, M. A. (2020). Supervisor emotionally intelligent behavior and employee creativity. Journal of Creative Behavior. doi:10.1002/jocb.436
Ivcevic, Z., & Hoffmann, J. D. (2019). Emotions and creativity: From process to person and product. In J. C. Kaufman & R. S. Sternberg (Eds.). Cambridge Handbook of Creativity (pp. 273-295). New York: Cambridge University Press.
Grohman, M., Ivcevic, Z., Silvia, P., & Kaufman, S. B. (2017). The role of passion and persistence in creativity. Psychology in Aesthetics, Creativity and the Arts. 11(4), 376-385. doi: 10.1037/aca0000121
Ivcevic, Z., Ebert, M., Hoffmann, J. D., & Brackett, M. A. (2017). Creativity in the domain of emotions. In J. C. Kaufman, J. Baer, & V. Glaveanu (Eds.), Cambridge Handbook of Creativity Across Different Domains (pp. 525-548). New York: Cambridge University Press.
Ivcevic, Z., & Nusbaum, E. C. (2017). From having an idea to doing something with it: Self-regulation for creativity. In M. Karwowski & J. C. Kaufman (Eds.), The creative self: How our beliefs, self-efficacy, mindset, and identity impact our creativity (pp. 343-365). San Diego, CA: Academic Press.
Hoffmann, J. D., Ivcevic, Z., Zamora, G., Bazhydai, M., & Brackett, M. (2016). Intended persistence: Comparing academic and creative challenges in high school. Social Psychology of Education, 19(4), 793-816. doi: 10.1007/s11218-016-9362-x
Ivcevic, Z., & Brackett, M. (2015). Predicting creativity: Interactive effects of Openness to Experience and Emotion Regulation Ability. Psychology of Aesthetics, Creativity and the Arts, 9, 480-487. doi: 10.1037/a0039826
Ivcevic, Z., & Mayer, J. D. (2009). Mapping dimensions of creativity in the life-space. Creativity Research Journal, 21, 152-165. doi: 10.1080/10400410902855259
Ivcevic, Z., Brackett, M. A., & Mayer, J. D. (2007). Emotional intelligence and emotional creativity. Journal of Personality, 75, 199-235. doi: 10.1111/j.1467-6494.2007.00437.x